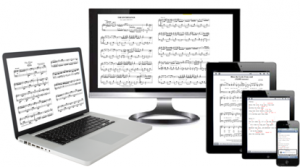 Many musicians are put off  "Going Digital" because they don't know how they will get their music into a digital display system – ie a tablet or laptop. This article describes three ways to get your music into Power Music and start taking advantage of using electronic music display.
In the blog post, we will take a look at:
PDF files
Scanning paper music
Power Music virtual songbooks
As always we welcome your comments and feedback on articles.