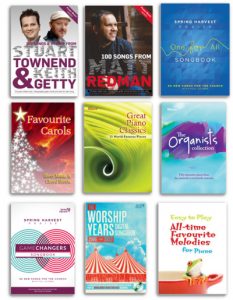 Power Music Store is an online shop where users of Power Music can purchase "virtual" songbooks in Power Music format. You can access all the songs that you purchase using Power Music Box – our unique cloud storage system. See this previous blog  "What is Power Music Box?" for more info about the Box.
What is the advantage of this type of store?
When you buy music from other stores you either buy a physical book or a PDF or similar for printing. This is fine if you want to use paper. Alternatively you can import these to Power Music by scanning or PDF import and then add the relevant information on authors, categories, copyright etc.
Power Music Store means we have done the work for you in preparing the content and all you have to do is press a button to get all the content and indexing you need in the software on your iPad, PC or Mac.