Update to Blog July 2022:
Recently Kerne sent us this email – he wants to share his new setup with you…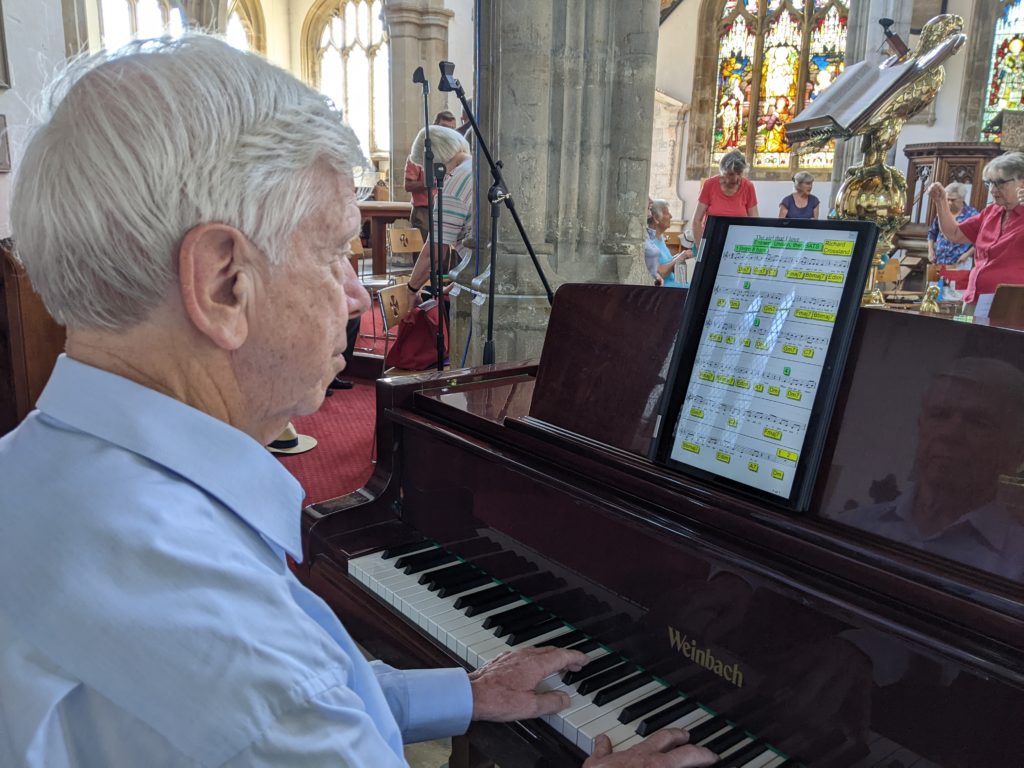 "Sometimes, we all arrive at a time when we want to put "pen to paper" to express something special.
I have just got home from accompanying a couple of ABRSM Singing Exam candidates. As another academic year draws to a close, I just felt I wanted to repeat my fulsome gratitude to you for the wonderful Power Music Professional software which continues to serve my needs so brilliantly.
Page-turning, lighting, play-lists, portability, reliability, flexibility re annotations, legibility, access – the list goes on. All problems brilliantly addressed and dispelled.
I have 4133.85Mb of music stored. I have deleted nothing since November 2013.
I follow the MPA Code of Practice by insisting that students have the original, hard paper purchased copy in the room at exams, concerts, etc.
The most important issue for me is RELIABILITY. I used to worry, but now never give it a second thought. A top of the range Lenovo ThinkPad was money well spent. My memory stick back-ups are all spread around my house to give me the best chance of retrieving at least one should the worst happen whilst I am away.
Your concept, implementation and service to musicians is of incalculable value."
Meet Kerne Clemence…
This is Kerne's story about his own career and about how he uses Power Music.