We are often asked about what "size" of screen on tablets or all-in-one PCs is best for displaying music. When talking about screens there are really 4 things to consider:
Size
Aspect Ratio
Resolution
Pixels per inch
In this short article I am going to look at each of these, particularly in relation to displaying sheet music. So to get us started here is a diagram showing the relative sizes of the screen on a number of common devices.
Size
For some historical reason screen sizes are still measured in inches – possibly because of the influence of the USA in technology and it's use of imperial units.
I am reminded of my visits to a timber supplier where I asked for "two meters of two by inch white pine" – we really need to get our imperial and metric units sorted out!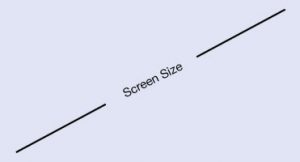 Read more...