New Mini-PC for Large Screen MusicOne
For many years now we have been selling MusicOne Digital Music Stands. These have touchscreens from 16 inch to 27 inch and can either be mounted directly on a music rack of a keyboard/organ or on a tripod floor stand.
The smaller MusicOne, 16 and 20 inch, are all-in-one Windows PCs but the Large Screen MusicOne have a separate mini-PC to run Power Music Professional or AF.
We have been supplying either Intel NUC mini PCs or Stick PCs but with technology moving on, we can now supply a new format of mini-PC which is somewhere in size between the NUC and the Stick PC. This is an exciting new format for MusicOne, so this blog is a review of this new format mini-PC.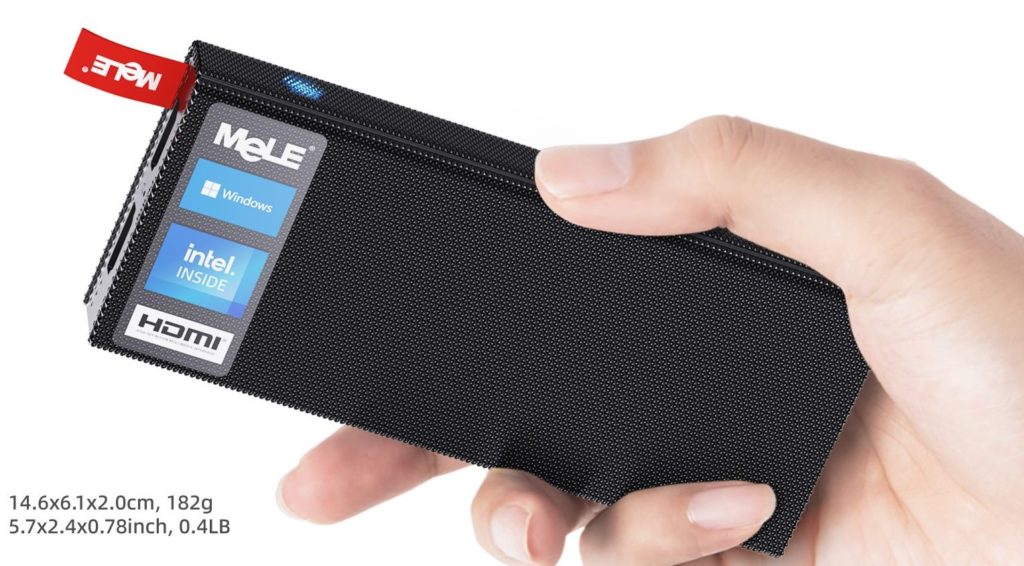 So what exactly is the new mini-PC?
If you just want a quick overview of this device watch this video. I will go into more detail in the rest of the blog.
First thing to say is that this is a silent PC – no fans. So it is perfect for musicians who are performing in situations where noise is an issue – eg in a studio.
It has a quad core 2.7GHz Intel Celeron J4125 processor which will easily cope with Power Music, web browsing, email, Office apps and anything other than high-end games!
The mini-PC comes with 8GB of DDR4 RAM and 128 or 256GB of eMMC solid state storage. Windows 11 Pro is preinstalled along with Power Music Professional or AF for visually impaired musicians. This is more than enough storage for the vast majority of musicians, however the "pièce de résistance" of this device is the ability to add an M.2 SSD with up to 4TB* of storage! This is something the user can install themselves but we would recommend that we do the installation. We would also re-install Windows on the M.2 SSD to take full advantage of the speed of the M.2.
For such a small form factor the mini-PC it has an impressive set of ports.
2 x HDMI 2.0 capable of 4K display
Wired RJ45 Gigabit Ethernet
2 x USB 3.2 full sized
1 x USB-C for data
1 x USB-C for power only
3.5mm audio combo jack
Micro-SD slot
Kensington lock
M.2 NVMe SSD 2280 internal for up to 4TB*
Both WiFi 5 and Bluetooth 4.2 are available and both functioned well on our test device.
Unlike the Stick PC which has a single HDMI plug built in, the mini-PC has 2 full sized HDMI ports which can be connected to any monitor, TV or projector.
*Maximum storage increased from 2TB to 4TB since the video was made!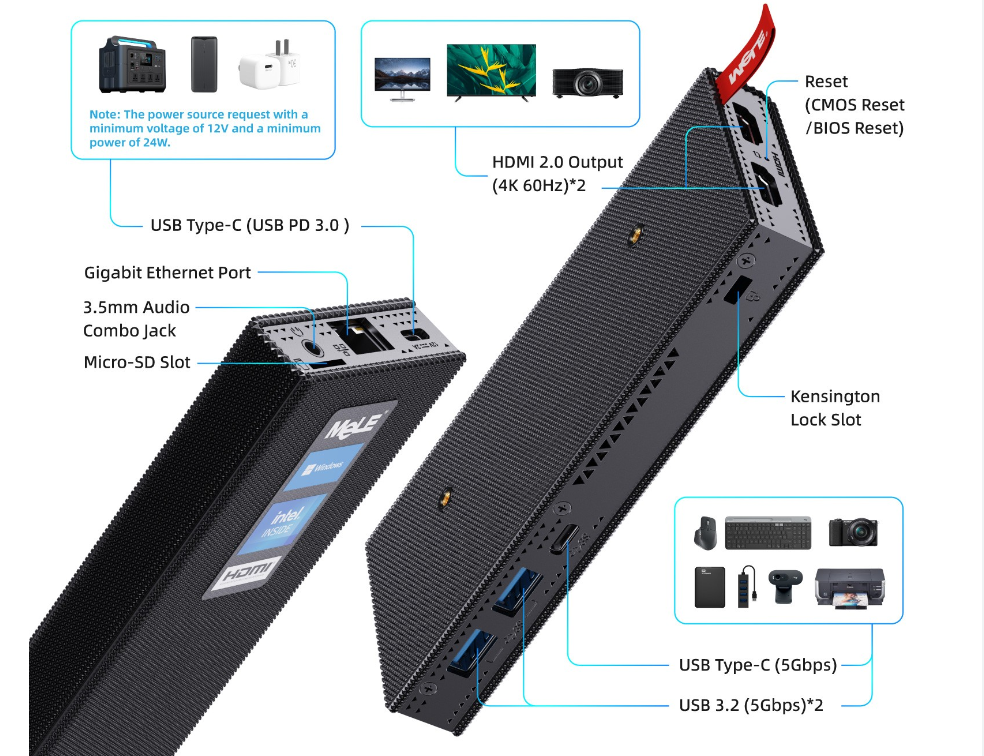 It is simple to attach the mini-PC to the rear of a monitor using the supplied VESA mount and a pair of short HDMI and USB cables complete what is a very neat setup. The USB being for the touchscreen control.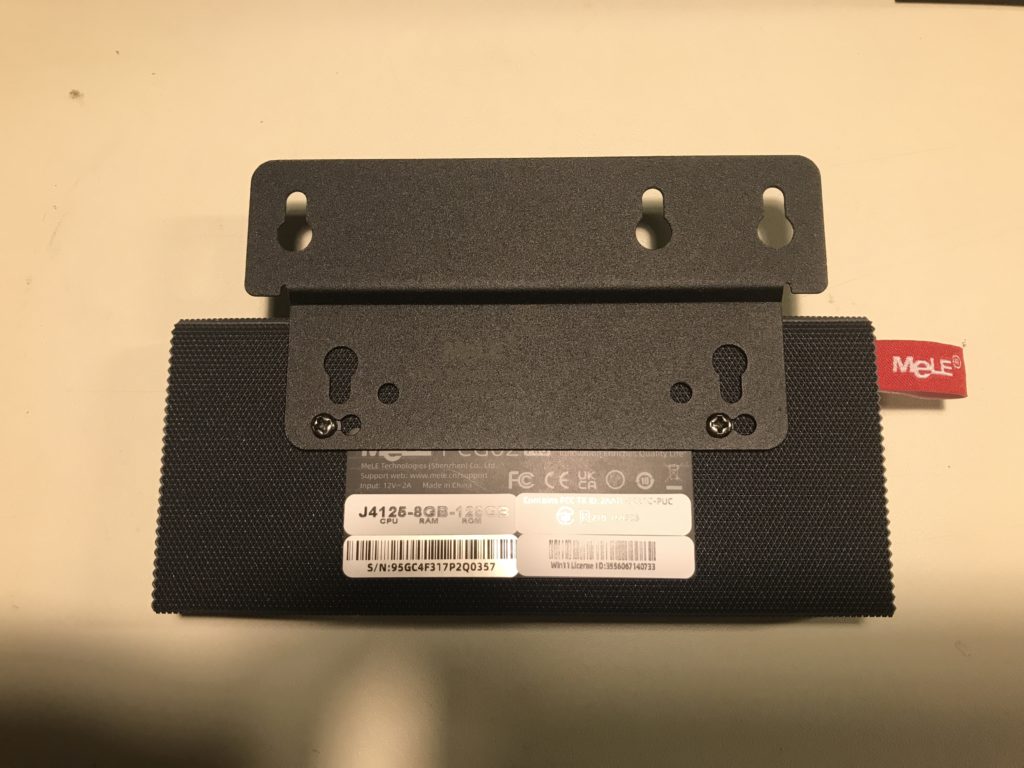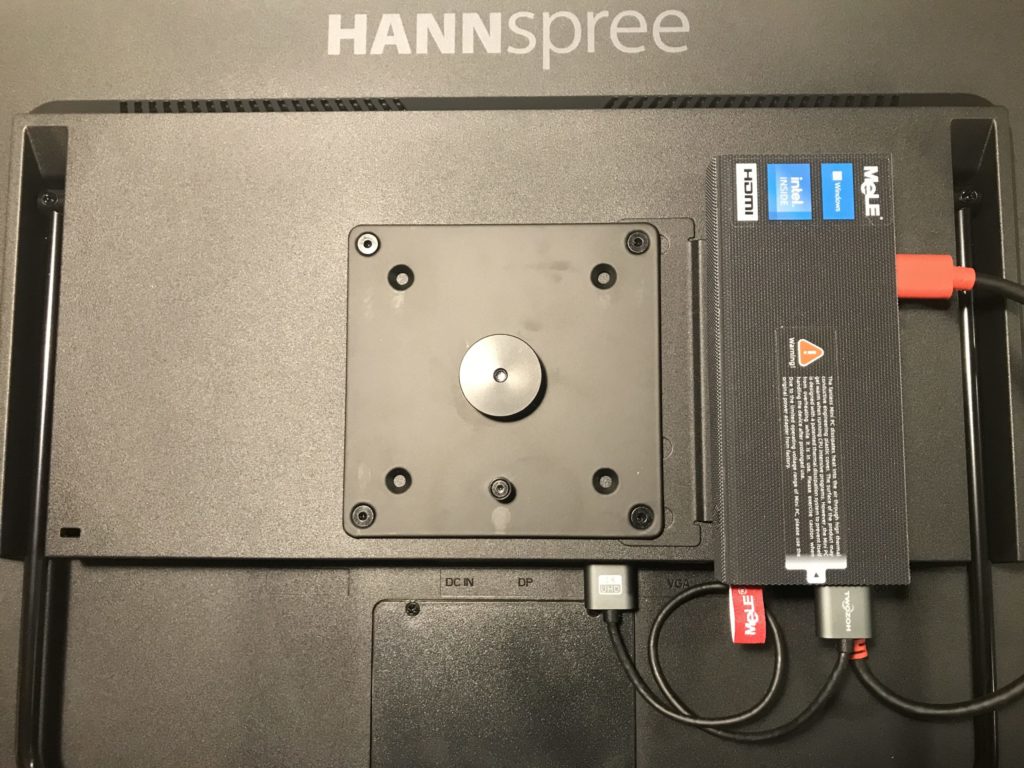 So if you are looking for a Large Screen MusicOne (22 to 27 inch) then this might be the solution for you. Contact us if you want to discuss your requirements. We build MusicOne to the specification you require and we are happy to give you quotes for different spec systems. Contact us at [email protected] or phone +44 (0) 1355246832.
We welcome comments on all our blogs.