Featured Musician – Malcolm Corden
Clarinet and Tenor Sax Player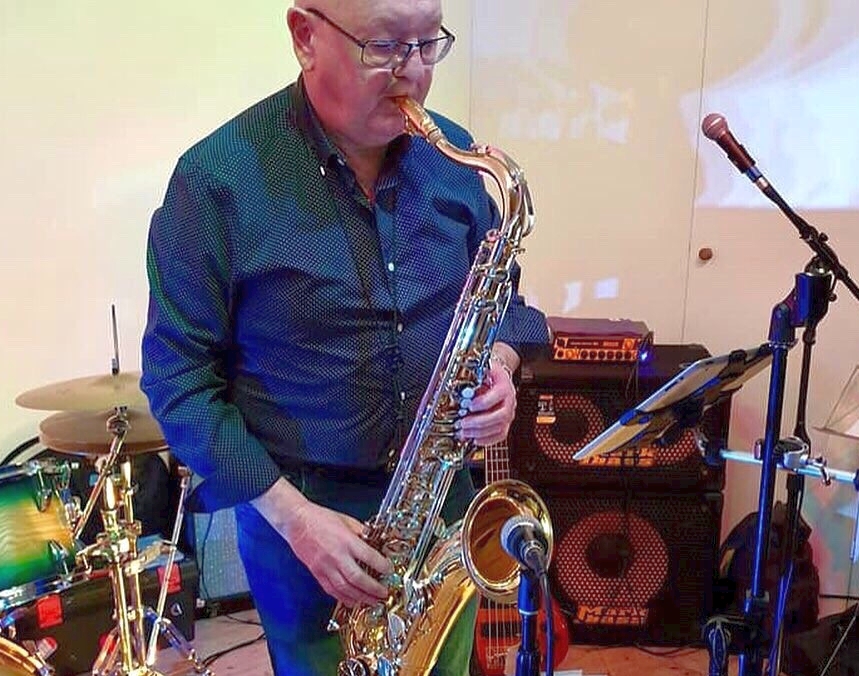 This Featured Musician mixes with A-list celebs at the Grammy and Tony awards ceremonies and has been a guest on The Late Late Show many times. We have known Mal for many years and we meet up on our stand at Christian conferences like Mission Worship. Mal has been a long-time Power Music user.
We asked Mal for his thoughts about Power Music….
I blame my wife Margaret for the fact that I am now a firm devotee of Cambron Software and the application of Power Music, please allow me to explain.
Leading worship at our church, Holy Trinity in Hazlemere, means choosing the songs to sing each Sunday. Pre Power Music the main hindrance to this being the fact that I'm not particularly well organised. Picture the scene then, it's Wednesday evening and I need to begin thinking about Sundays worship. For inspiration I pull out various Spring Harvest song books along with several folders of sheet music, my mind wanders across the topic, a song, which is not immediately visible in the pile of sheet music comes to mind. Which folder is that in I ponder? More folders emerge, more sheet music piles up and in no time at all our kitchen table is awash with paper, folders and music books. Margaret appears with a look of disdain. And I mean a serious look of disdain!

Fast forward to the Worship Together conference in Eastbourne sometime around 2014/15 and there was Brenda Cameron describing to the assembled throng the exact predicament I'd been facing when trying to pick worship songs. Paper everywhere.

Hallelujah! I thought. "I'm not the only one". This lovely lady then went on to describe how she went on to develop Power Music. I signed up immediately and haven't looked back since. It's fantastic.

All your music in one place, instantly accessible, easily separated into categories, playlists or composers. And, joy of joys, you can very quickly look to see which songs the worship team played where and when.

I've since upgraded my iPad twice since being an aficionado of Power Music and now use an iPad Pro 12.9" which enables me to view dots easily. Also as I play instruments that require two hands I use a foot pedal to turn the page.

The ease of Power Music for me was highlighted recently when a band asked me to join in on Tenor Sax. The band librarian contacted to say she would send all the charts over email for me to print off. I could tell she was more than a little impressed when I reported back that I could download them straight into PM, turn up with Tenor, iPad stand and foot pedal in tow ready to play.
The Celeb Connection!
Finally, for those who tend to watch TV, you may recognise my surname. We have a son who goes by the name of James Corden. Since taking over as the host of The Late Late Show on CBS he has used Marg and me several times to film some skits and sketches.

A recent one was after Donald Trump held a bible, upside down I might add, whilst trying to give the impression that he was somehow Gods appointed President during the Black Lives Matter protests. The team at the show, knowing that I'd previously worked as a representative for various Christian publishers, asked if I could inform on how to hold a bible. It was great fun offering up to our son the various ways one could hold a bible.
The interesting bit though came after I asked if I could read something from my bible in the show. James said "Of course you can dad" and to my delight the few verses I read from Psalm 37 were aired on the show later that week. The reaction I received was nothing short of amazing with people from all over the world contacting me to say how much they had been blessed.

We thank God for the fact that His word is still powerful, comforting and spiritually nourishing.
We thank Mal for writing this and we wish him and his family all the best for the future.