Last day for free Microsoft Windows 10 Upgrade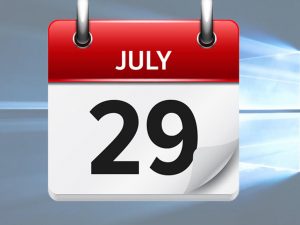 Today – 29th July 2016 – is the last day Microsoft will allow you to upgrade your Windows 7, 8 or 8.1 PC to Windows 10 for free!
In our opinion Windows 10 is an excellent OS and a vast improvement on 8 and 8.1.
You can continue using Power Music on any PC running Windows 7 or later and we will continue to support users running these OS.
However although Power Music Professional and Essentials still works on "good-old" XP we can no longer support users on this OS or guarantee that future versions of Power Music will still run on XP.