Songwriter, musician, artist, producer, worship leader, author and speaker.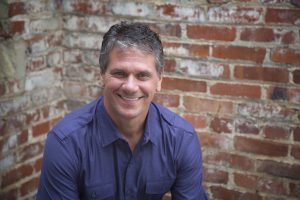 David Baroni is a songwriter, musician, artist, producer, worship leader, author and speaker. He has been involved in Christian worship music for 34 years.
As a songwriter for Word Music, Integrity Music and his own ministry, Kingdomsongs Inc., David's songs have been recorded and performed by Michael W. Smith, Don Moen, Ron Kenoly, Debby Boone, Alvin Slaughter, Selah, Natalie Grant, Morris Chapman, Sheila Walsh, Paul Wilbur, The Imperials, The Mighty Clouds of Joy and many others. His songs have also been featured in several hymnals.
At Cambron Software we have been privileged to partner recently with David Baroni to create Power Music songbooks. David's beautiful piano playing has been know to us for a few years now, and when he announced that he was going to produce the full scores of his arrangements of well-loved hymns we wanted to make them available to Power Music users: A Quiet Place: Instrumental Hymns
His own songs from a recent project are also available as transposable chord charts for FREE!  The Wild and the Wonder
Find out more about David Baroni at his website: www.davidbaroni.com
David says:
A few years ago, I went into the studio and recorded my arrangements of well-loved hymns. I just played them as I felt them, keeping true to the original melodies, yet also adding subtle intros, turnarounds and reflective musical passages. This album became the first volume of "A Quiet Place: Instrumental Hymns." I have since recorded 3 other volumes, which have all been well-received.

With the success of the "A Quiet Place: Instrumental Hymns" projects, it has been a passion of mine to have a songbook produced, with transcribed notation of my arrangements. I just recently completed the first volume and was delighted to be introduced to Cambron Software and Power Music Software. We are partnering together to get this music, in digital songbook form, to people who would appreciate these hymns and specifically my arrangements of them! I am a worship leader and songwriter as well, so I am also pleased that the song sheets from my latest worship vocal project, "The Wild and The Wonder" are also available for free.
Debby Boone and Phil Driscoll won a Grammy for their version of a song David co-wrote: "Keep The Flame Burning."
David Baroni served on the faculty of the International Worship Institute founded by Dr. LaMar Boschman for 15 years, the last 8 years as Music Director.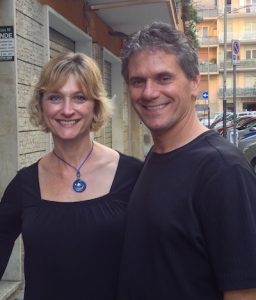 David has taught, led worship and helped lead international teams doing worship conferences in 30 nations including Russia, Italy, Greece, Nigeria, Latvia and Indonesia. He has a heart for the Lord and desires to help the nations of the earth encounter the Living God and join in the Sound of Heaven, the Sound of Worship, the Sound of the very Life of God in Jesus Christ.
David and his wife Rita live in Spring Hill, Tennessee and have 3 grown daughters and 4 grandchildren, 2 boys and 2 girls. They are members of The Gate Community Church in Franklin TN.