MusicOne mini-PCs
When we launched the Large Screen MusicOne we looked for a small PC to run Power Music. The Large Screen MusicOne uses a touchscreen display from 22 to 27 inch. The last thing a musician needed was a large desktop PC or even a laptop connected to the touch screen.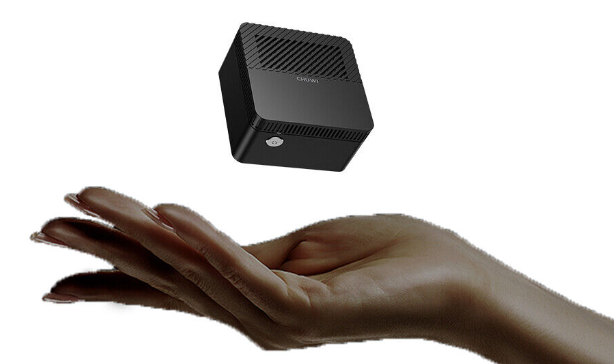 In this blog I am going to look at the options for the mini-PCs available for MusicOne.
Why a mini-PC?
The PC in a MusicOne runs Windows 10 or 11 and either Power Music Professional or AF (for visually impaired musicians). The requirements are – small size, light weight, reliable, not overheating and a VESA mount to attach to the back of the display. However, the power of the PC is much less important as Power Music was not a "power-hungry" application nor did it demand powerful graphics processing.
Intel NUC
---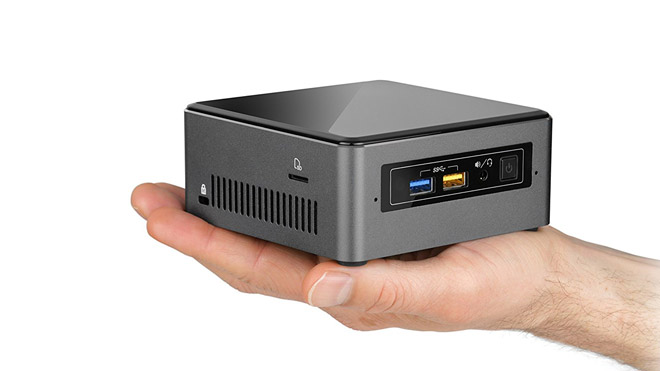 At 4 x 4 x 2 inches the Intel NUC (Next Unit of Computing) comes in a variety of configurations. Processors from Celeron to i7, RAM from 4GB to 32GB and SSD from 128GB to 4TB. This very flexible device can be configured for the demands of any user. It comes with up to 6 x USB and 2 x HDMI.
The only downside is the weight of the NUC. Although very compact it weighs in at just over 500g.
The introduction of the half-height NUC helped with the weight issue and is an extremely capable little device with the same options as its "tall" brother.

Stick PC
---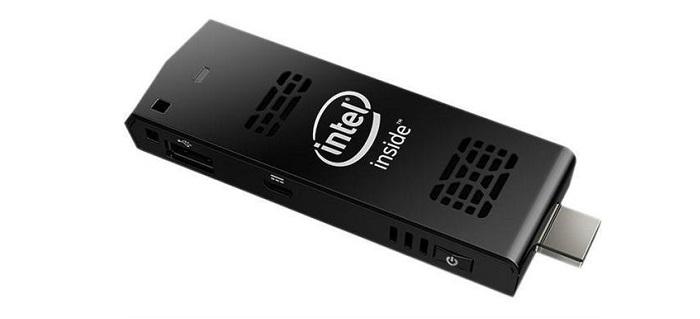 The stick PC looks like a large USB flash drive. It plugs directly into an HDMI socket. It is an incredibly compact design but there are only 2 USB ports, limited storage – 64GB or 128GB and it has a fairly low power processor. But it is sufficient to run Power Music and store 1,000s of songs.
Silent PC
---
Not much bigger than the Stick PC the Silent PC is much more powerful. It has 8GB RAM and 256GB SSD expandable to a massive 4TB. 2x HDMI and both USB 3 and USB-C. The big advantage is that it is totally silent. It is also very light weight.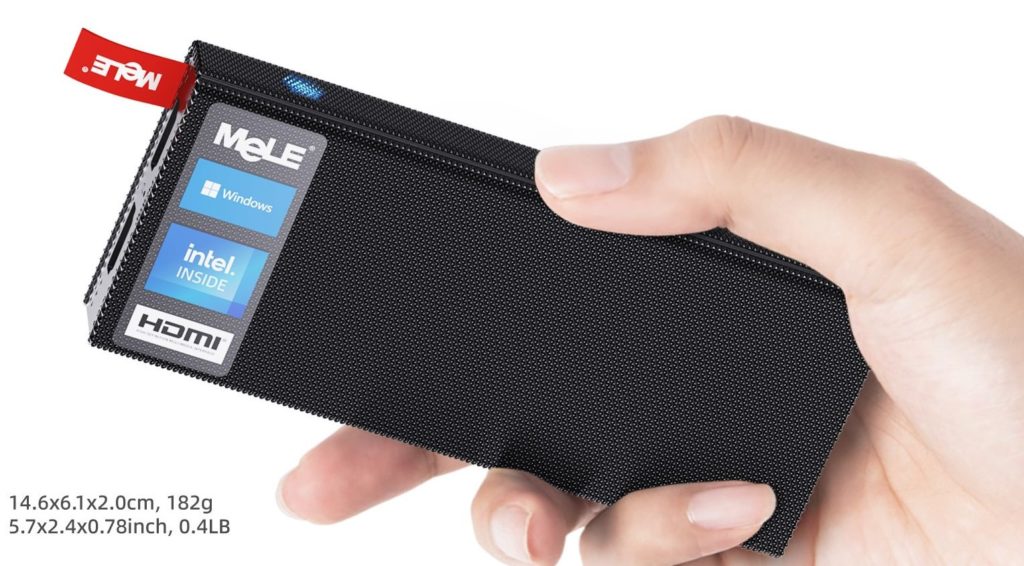 Ultra-small PC
---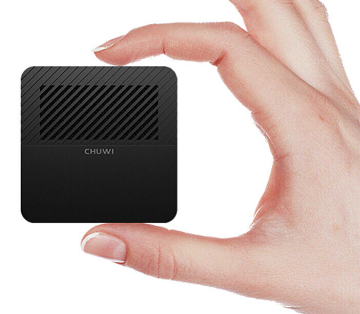 If you want the ultimate in compact PC this is it! Currently the smallest Windows 10 PC available. Unbelievably small and light weight. Only 2.5 x 2.5 x 1.6 inches and weighing 127g. It is a fully functional PC with 2 x USB, 1 x HDMI port and a fairly powerful processor. It comes with 128GB SSD expandable to 1TB!
Summary
So as you see, PCs are getting smaller and smaller and at the same time more powerful. Any of the above would make a great MusicOne digital music display systems. They all have Wi-Fi for connecting to the internet and Power Music Box to transfer and backup songs and playlists. They have the latest Bluetooth for connecting AirTurn and PageFlip page turner pedals and wireless keyboards, mice and trackpads.
All the PCs can all be mounted on the rear of the display, either for sitting on a music rack of a keyboard or organ or mounted on a floor stand with quick release VESA mount (as in the photo).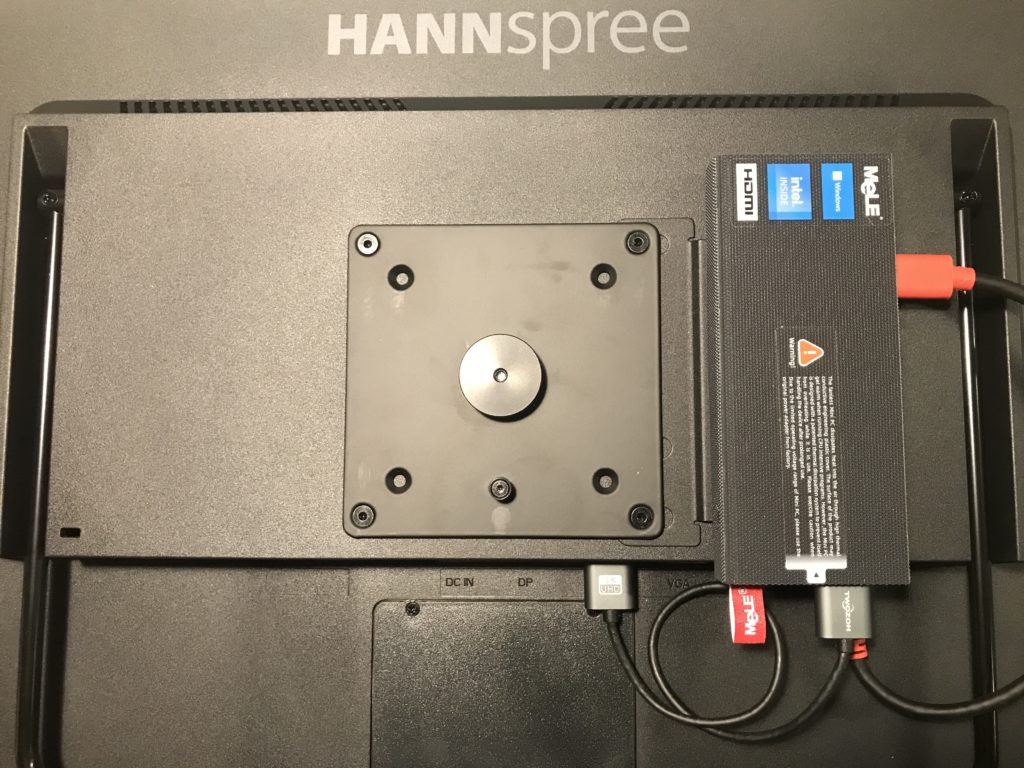 Interested in a Large Screen MusicOne?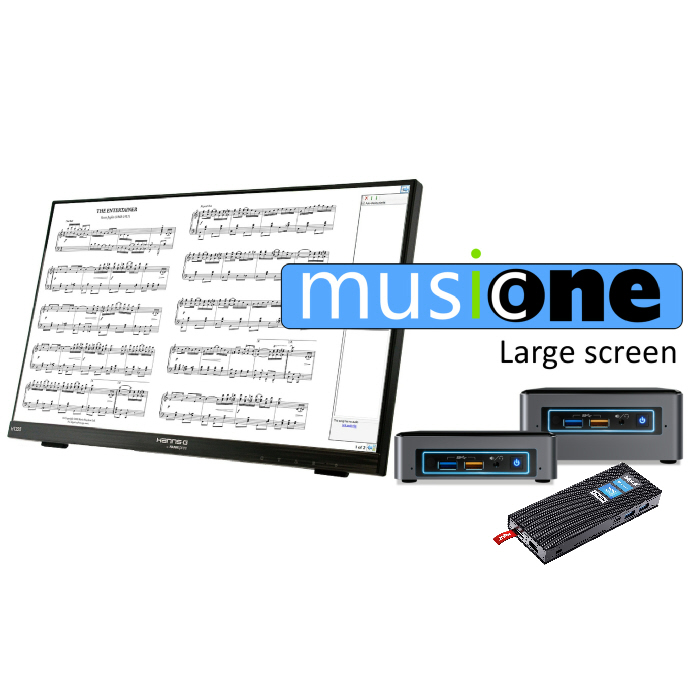 Give us a call on 01355 246832 or drop an email to [email protected] to discuss your requirements. We also do 12 inch, 16 inch and 20 inch MusicOne systems. More info…
We build these MusicOne to the exact specification you require.
If you are a visually impaired musician we can support you with Power Music Accessible Format (AF). A specially designed edition for VI musicians.