Music Designed for iPads and Tablets
Special arrangements of music for single page display.
We pride ourselves in the quality of chord sheets and sheet music scores we offer in the Power Music Store. But we realise that with many worship musicians now using iPads or Windows tablets, it is normal to display one page of music on the screen. This can be a big issue with music engraved for printed books, and this is where most music PDF files come from. Here's a classic example…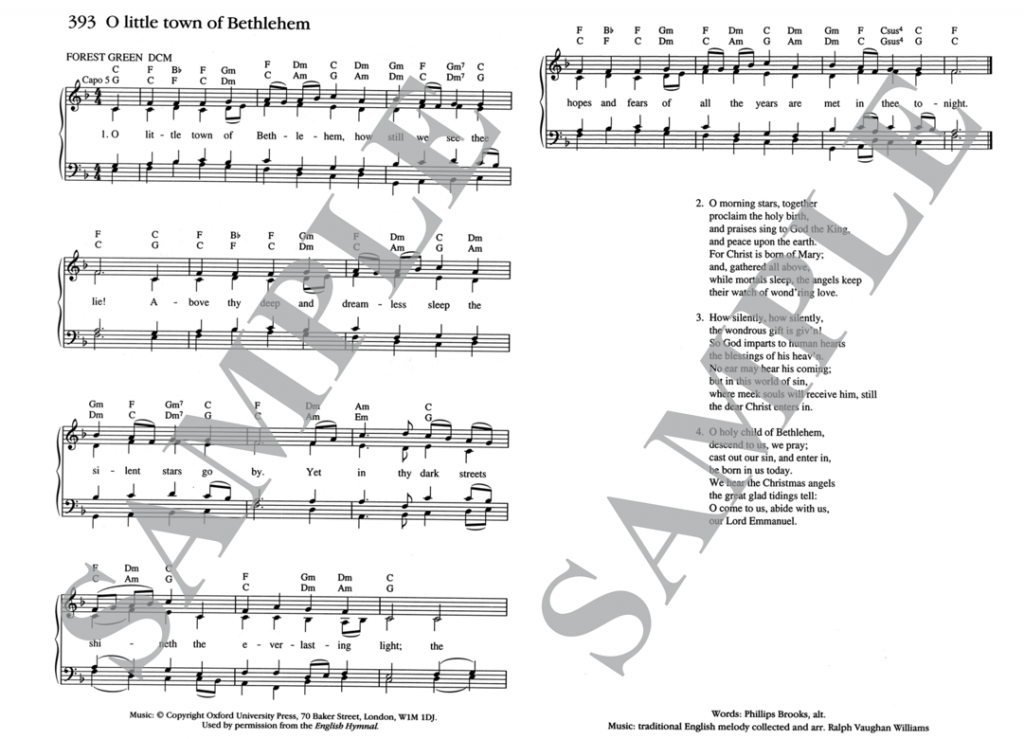 Constantly going backward and forward to see the next page makes playing this using an iPad a pain, and the fact that the words for verses 2, 3 and 4 are only on the second page is a huge problem for a worship leader. Of course in Power Music on iPad or a Windows tablet you can rotate the device and display in landscape mode. This will display 2 pages per screen, however the size of the music and text on a 9.7 inch iPad screen, when displaying 2 pages, might challenge even those with 20:20 vision.
We believe the future is screen-based music. Music should be arranged with its use on iPads and tablets in mind not just a PDF of existing paper music. So our latest books of Christmas Carols and the 50 Top Worship Songs, which we at Power Music Software have arranged, do exactly this! Here's an example of the same carol – so which version would you rather play?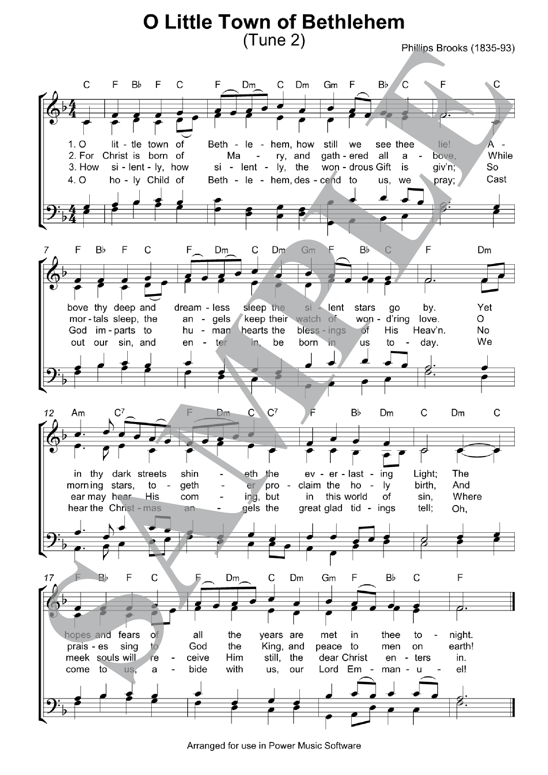 "But I only use chord sheets…" I hear you say. We have applied the same principles of making the chord sheets "tablet friendly". If the chord sheet extends over 2 or more pages we make sure there is a chorus on each page not just the first page. So you are not constantly turning back and forward pages. Here's an example…