Microsoft Windows – Updates
Upgrading to Windows 11
This ongoing blog has been running since the 1803 update in 2018. I have been giving some Hints and Tips for the various Microsoft Windows Feature updates since then. Now we have a new edition of Windows – Windows 11.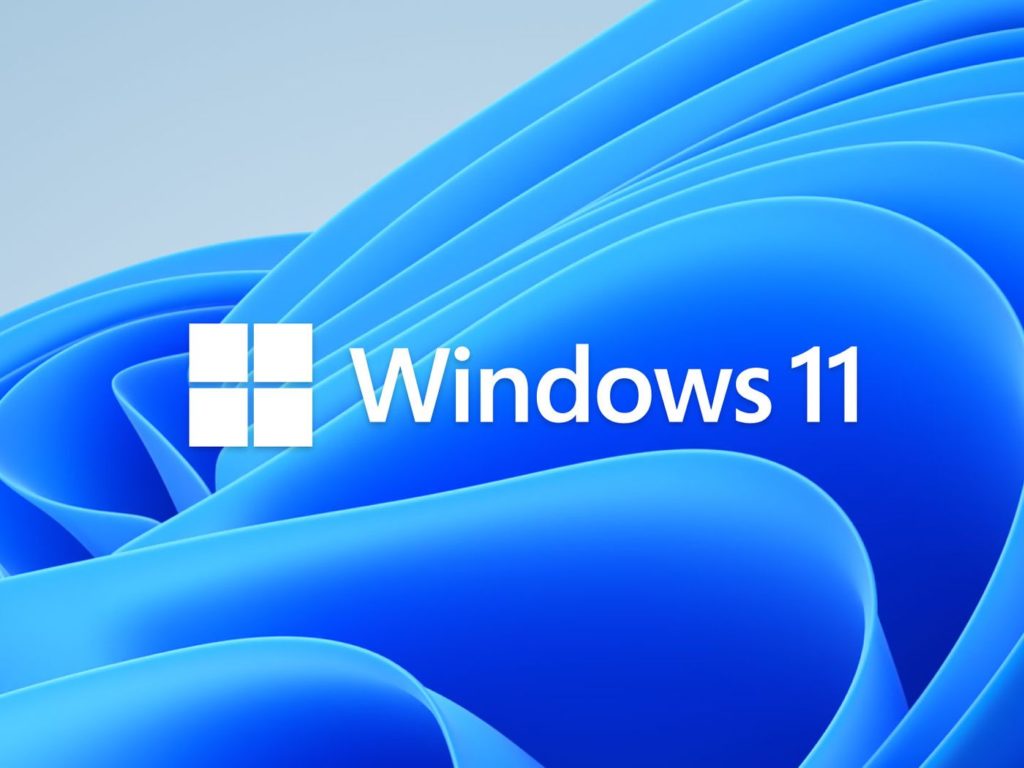 In this addition to the blog, I will say a little about my experience of Windows 11 so far.
So after Microsoft saying Windows 10 would be the "last" version of Windows we have – drum roll – Windows 11!
The elephant in the room is of course the dreaded "every second version of Windows was terrible" theory.
Some would say – this has been the pattern for over 20 years: 98 was good, ME was garbage, XP was great, Vista sucked, 7 was good, 8 was rubbish, 10 is great – so if the pattern works where does that put 11? Lets hope it breaks the rule!
PC Specification
First, lets deal with the issue of "can my PC run Windows 11?" Fortunately Microsoft provide a utility called the "PC Health check app" to check your PC hardware. Go to: https://www.microsoft.com/en-gb/windows/windows-11-specifications to get the app.
There are a couple of major show-stoppers. Microsoft are only supporting fairly modern PCs with Windows 11. This is quite a departure as I have successfully installed Windows 10 on some pretty ancient hardware.
To install Windows 11 you need an 8th generation Intel processor or the equivalent AMD. This kind of limits it to PCs that are about 3 years old or newer. Believe it or not none of the PCs or laptops in our office would run Windows 11! So I purchased a nice little HP EliteDesk with an 8th gen i7 to do my testing of 11.
The other major show-stopper is that the motherboard must have a TPM chip that runs TPM 2.0.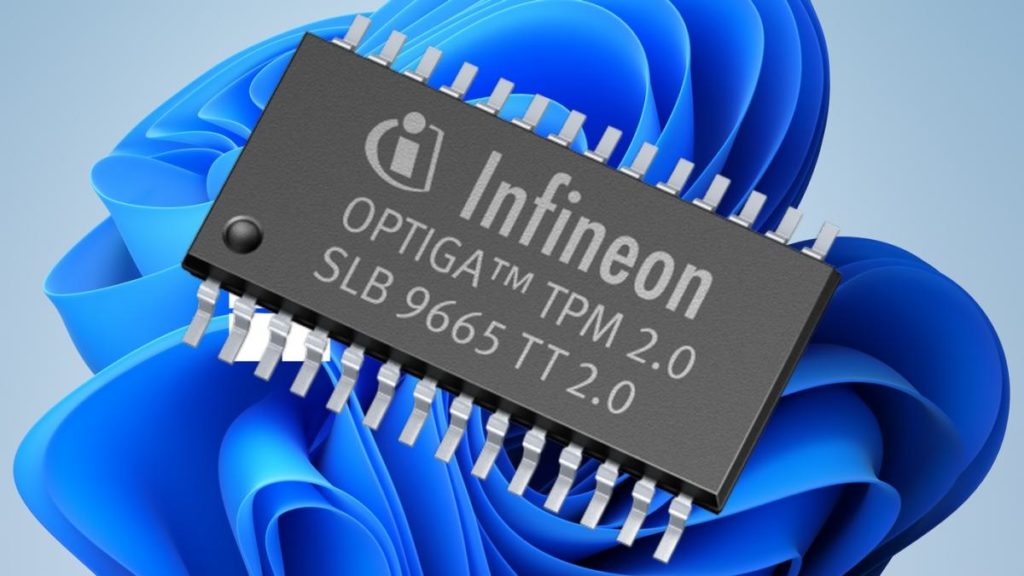 What is TPM 2.0?
TPM stands for Trusted Platform Module, and its job is to protect data used to authenticate the PC you're using. It's a physical chip on the motherboard and if it's not there you can't simply plug one in or run a bit of software to upgrade to TPM 2.0. You could be lucky and have the chip but it has been disabled in the BIOS. Just Google for "enable TPM in the BIOS".
There are also minimum amounts of RAM (4GB), minimum processor speed (1GHz), and minimum available storage (64GB) needed for Windows 11.
Another issue is that Microsoft are only releasing a 64bit versions of Windows 11. This is probably not an issue as there are not many <3 year old PC running 32bit Windows!
So the above immediately rules out our MusicOne 10 and 12. They are staying on Windows 10.
Microsoft want us to buy a new PC to run Windows 11 but do we really need to? Windows 10 will be supported by Microsoft with updates and security fixes until October 2025 and I suspect this will be extended when the time comes.
How is Windows 11?
First the good news – all Windows editions of Power Music – Professional, Essentials and Accessible Format (AF) run perfectly on Windows 11. We have found no issues with these. Obviously we recommend that you make a backup of your Power Music songs before upgrading to Windows 11, just in case it all goes pear-shaped! You should not need to register Power Music again unless you do a clean install. Contact us to get old installations disabled. You can check your activations here: https://powermusicsoftware.com/support/manage-my-product-key
Differences between 10 and 11 are pretty minor. There is a slightly different "look and feel" but basically it works the same way as Windows 10. It can be annoying that some things are now in different places – especially in Settings, but you soon get used to this.
To see an in-depth analysis of Windows 11 I suggest you Google "Windows 11 features" and have a read of some the articles or watch some YouTube videos.
Everybody online has an opinion on Windows 11, personally I would not rush into upgrading to Windows 11 but if you do, I think all will be well.
Maybe Microsoft have broken the "pattern" 🤞🤞
Previous additions to the blog….
It's happening again!
Another Feature update to Window 10.
Version 21H1 coming to your PC now or in the near future.
(Update to previous blog post)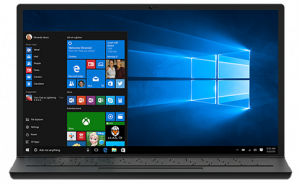 Over the life of Windows 10 we have seen these versions:
The original 1507 (July 2015)
1511 (November 2015) – "November Update"
1607 (August 2016) – "Anniversary Update"
1703 (April 2017) – "Creators Update"
1709 (September 2017) – "Fall Creators Update"
1803 (March 2018) – "Spring Creators Update"
1809 (November 2018) – "Redstone 5"
1903 (May 2019) – "May 2019 Update"
1909 (November 2019) – "November 2019 Update"
2004 (June/July 2020) – "May 2020 Update"
20H2 (November 2020) – "October 2020 Update"
21H1 (June 2021) – "May 2021 Update"
This 21H1 update is quite a small update if your PC is already fully updated and you are running 20H2. It goes onto most PCs in a fairly quickly, if you were already fully up-to-date. If you have not been keeping your PC fully updated I cannot say how long the update to 21H1 might take, as we keep all our PCs fully updated.
21H1 Update
There's not much to say about this update and I could not find any major changes to the way Windows operated. For more info on this update see this Microsoft article: https://docs.microsoft.com/en-us/windows/whats-new/whats-new-windows-10-version-21h1
Remember the Hints and Tips about freeing up disk space before applying the update (see below).
20H2 Update
This 20H2 update is quite a small update if your PC is already fully updated and you are running 2004. It goes onto most PCs in a few minutes, as I said – if you were already fully up-to-date. Previously, on fairly low spec PCs running the fully updated 1909 it took over an hour to complete the update to 2004. If you have not been keeping your PC fully updated I cannot say how long the update to 20H2 might take, as we keep all our PCs fully updated.
I cannot understand the terminology used by Microsoft for their new Windows Feature update. I had just go my head round the 1903, 1909, 2004 etc convention when they release 20H2!!! Why is it not 2010?? However, on with the article…
As with update 2004, 20H2 will not be automatically applied – you need to go to Start/Settings/Update and security. If it is available for your PC you will be asked to download and install the update. See later about manually installing 20H2. Microsoft say the are "throttling up" the roll out of 20H2 but don't be surprised if you don't get offered it immediately.
However there are some important issues you need to address before accepting this update.
Free up Disk Space (IMPORTANT)
I am not sure exactly how much disk space the 20H2 update requires but you should have a minimum of 8 GB of free space on your Windows hard drive – usually the C: drive, before you start to download and install the update. This is not an issue if you have a 1TB drive but for users of tablet PCs with 32Gb or 64GB SSDs you MUST do a "Disk Cleanup".
In File Explorer go to "This PC"
Right click on the Windows hard drive (usually C:)
Select Properties
Click on "Disk Clean-up" and wait for it to check for files.
IMPORTANT! Click on "Clean-up System Files" and wait for it to check for unused system files. (this can be a fairly long wait)
Tick all the boxes including old Windows installation files.
Click OK and wait for it to recover up to 12GB or more of space! This can take a long time!
If the cleanup appears to stall after about 30 minutes with the green progress bar towards the end, just click on Cancel. This seems to happen quite often when there is an update pending and Disk cleanup tries to delete a file that is currently in use. Close down Disk clean up and then click on This PC to see how much space is now free, If you have over the magic figure of 8GB go ahead and install the update. If you can't reach 8GB free there are two alternatives:
Go ahead with installing the update and when you are prompted, insert a USB flash drive with 10GB free into the PC and continue with the update. What Windows Update does is it copies some files from the PC hard drive onto the flash drive to make space then copies them back after the update is finished – deleting them from the flash drive as well. However this method makes the update process much slower especially is the flash drive is USB 2.0.
Delete any unwanted software on your PC. Windows automatically installs some games – Minecraft, Candy Crush etc. These can be uninstalled by going to Start/Settings/Apps. Click on any unwanted software and choose Uninstall. Also have a look in the Download folder, there might be some big files in there that can safely be deleted.
The other important thing is to do another Disk cleanup AFTER the 20H2 update has completed. This gets rid of some of the temporary update files and removes the old version of Windows which you no longer need.
If you have not been offered the update through "Update and security" then you can go directly to Microsoft Update and install it from here: https://www.microsoft.com/en-gb/software-download/windows10
After doing the 20H2 update do another "Check for updates" and you might get a further smaller update to 20H2 – make sure you do this and then restart the PC a couple of times.
So what's new in 20H2?
If you want to know all the details have a look here: https://docs.microsoft.com/en-us/windows/whats-new/whats-new-windows-10-version-20h2
In summary, there are not really many changes in 20H2 you will notice. However you will probably be offered the new Microsoft Edge browser at the same time. This is quite an improvement on the previous Edge browser and is well worth installing. Apparently Edge now uses the same engine as Chrome which I have always been a big fan of.
I have a slight concern about one feature of 20H2 – "On a 2-in-1 device, Windows will now automatically switch to tablet mode when you detach the screen." I have not yet tried 20H2 on a tablet but I hope this behaviour is able to be switched off in Settings, as Power Music runs best in Desktop Mode. (I will update this when I have tried 20H2 on a tablet.)
So that's the latest Microsoft Feature update – we will see another in 6 months (21H1 – I believe). This one has been painless – let's keep our fingers crossed for future ones!
Old blog updates…
So what's new in 2004?
To be honest, as I said for 1909, not a lot! Everything appears to run as before with a few minor tweaks to the Settings pages. If you click the "learn more" after the update is completed you will see what Microsoft thinks is important for you to know! However I would advise all users to do the update. I have heard rumours about issues with USB and Bluetooth after the update but personally I have not come across any issues in the 6 PCs I have updated.
So what's new in 1909?
To be honest not a lot! It seems to be little changed from 1903. The features added in 1903 were delaying updates for up to 35 days – might be useful if you don't want updates downloading in the background. There are new themes and ways to change the pointer size and colour. Just Google "Windows 10 1909 new features" for one of the many videos that have been made about this. Or click on the "Learn more" link after it has been installed.
If I find any other new features that might help Power Music users I will add them as "Tip of the Day" in our newsletters.
So good luck with the upgrade to 1909!
Blog UPDATE: May 8th
I have just completed my first update to Windows 10 version 1803 – here's my experience. I was building a fresh installation of Windows 10 for a customer on a brand new ASUS all-in-one PC. After installing Windows 10 1709 on the SSD I was offered Windows 1803 in the Update section of Settings. The PC was quite a low power device but had a very fast 256GB SSD, also I have a fast broadband connection in the office. Bearing this in mind, the whole process took over 2 hours.
Stage 1: Downloading the update – You can still use the PC while this is happening
Stage 2: Installing – Again you can still use the PC.
Stage 3: Rebooting – You will be asked when you want to apply the update. During the update the PC will reboot several times. PC out of action while this is happening.
Stage 4: Accepting the new settings for Windows 10 1803. Some fairly "worrying" options here – I suggest you think carefully about whether you want to send Microsoft all your voice commands and typed text!
After that the PC returned to normal and everything appears to be working well. I ran the new disk space recovery tool and recovered 27.7GB of space!!!
Advice on preparing for the 1803 Update
Backup
Before doing any major update to your PC it is always a good idea to backup your data. In Power Music Professional go to File/Backup and make a backup onto a flash drive or external hard drive.
Recovering Hard Disk Space
Before and after doing the update you should do a hard disk cleanup to recover space used by previous updates. This is especially important on tablet PCs and Stick PCs which tend to have relatively small SSDs – often 32GB.
If you are not going to revert back to your previous version of the operating system these files can safely be removed to free up space on the hard drive.
In File Explorer go to "This PC"
Right click on the Windows hard drive (usually C:)
Click on "Disk Clean-up" and wait for it to check for files.
IMPORTANT! Click on "Clean-up System Files" and wait for it to check for files.
Tick the boxes for old Windows installation files.
Click OK and wait for it to recover up to 12GB of space!
Doing the Update
Set aside enough time – don't start doing the update on the afternoon before you are performing at a concert in the evening!
Quit all applications on the PC and plug it into the mains supply.
If you are using WiFi move the device close to your router to get a strong WiFi signal and so the fastest download speed.
Unless you have good broadband (>10mB/s) don't watch the latest episodes of Suits on Netflix at the same time!
The download and installation of the updates usually goes smoothly – but it can take a couple of hours to complete (for example on a low spec tablet or laptop).
Windows 32 bit Issue
This next bit ONLY applies if you are running 32 bit Windows 10 (NOT 64 bit)
To check your Windows type got to Start menu/Settings/System/About and look at the "System type".
If you are running Power Music Professional on 32 bit Windows 10, after doing the 1803 Update you may need to activate Power Music Professional again. You will not lose any songs or other data in Power Music but you may be asked to re-register when you run Power Music after the install of the update. You should check that you have an available activation by going to "Manage my Product Key" on the Power Music website. Please contact Cambron via our help desk to request a deactivation at [email protected] or phone +44 (0)1355 246832. If you want to know more about how Product Keys work read the blog: How to Manage my Product Key
Check Settings
After the update check your Settings for "blanking the screen" and "going to sleep". You find these in Start menu/Settings/System/Power and sleep. Also if you have changed "active hours" check that as well. More on this later.
If you want more details on Windows Settings when running Power Music have a look at my previous blog: Hints and Tips for Performing Musicians
On-screen keyboard button disappearing after update
If you are using a touchscreen device, you may find that the on-screen keyboard button (beside the clock) has disappeared. To make it reappear:
1: Right click on a blank part of the taskbar or right click on the clock
2: Choose the option to show the button.
This will show the on-screen keyboard again. You might want to change the settings to make it "float" and select the small keyboard so that is does not cover half the screen!
Windows Media Player Issue
Users who are running the "N" edition of Windows 10 might find that the Windows Media Player has been uninstalled after applying the update. This happened with 1709. This causes Power Music Essentials and Professional to crash when entering full-screen mode. The fix is simply to reinstall Windows Media Player as follows:
Go to Settings/Apps/Apps and features
Select Manage optional features
Scroll down to see if Windows Media Player is installed – if not…
Click on Add a feature
Find Windows Media Player
Click on it and click Install.
Make sure you are connected to the Internet when doing this.
What's new in 1803?
The first thing I would say I am taking this information from various developers' blogs. As I said before, Microsoft don't seem to be in much of a hurry rolling it out to users. I personally have not received notification of the update on any of the PCs we use here in the Cambron office and as of the end April 2018 it's not on the Microsoft website. However if you don't want to wait for Microsoft to offer you the update, when it becomes available, you can go directly to the Microsoft Download page and install it manually.
The URL of the Creators Update Download page is:
If you want to read one of the developers' blog posts, this is the one I found most helpful (other blog posts are available!).
This is a fairly long post so I have summarized what I think are the changes that will affect Power Music users below:
Changes in 1803 that might affect Power Music users
Nearby Sharing
In the update, you'll also find a new feature called Nearby Sharing that allows you to share any type of files and web links with minimal efforts wirelessly to nearby devices using Bluetooth or Wi-Fi connectivity (similar to Apple's AirDrop feature). This could be useful for sharing Power Music songs, using the PMZip file format, between musicians in a band.
Timeline
Timeline is an expansion of Task View, and it's a feature that allows you to find and resume activities you were working on in the past. It could be from a previous activity you were working on your Windows 10 device, or another PC, Android, or iOS device connected to your Microsoft account. Basically, Timeline enhances Task View allowing you to pick up where you left off any activities in the last 30 days, as well as activities on apps that are currently running on your computer. I can't think of an immediate use for this with Power Music but it is an interesting feature.
Bluetooth
Although Bluetooth pairing isn't a complicated process, with update 1803, Windows 10 will detect when a Bluetooth device is in range and ready to pair and it will pop a notification with a Connect button to quickly complete the setup. Could be very useful for pairing PageFlip and AirTurn pedals.
Display
In the Advanced scaling settings page, there is a new "Let Windows try to fix apps, so they're not blurry" option to allow Windows 10 to fix blurry applications automatically without having to sign out when changing settings. If you are using a display which is HD or greater, and a Windows scaling factor (125%, 150%), then sheet music in Power Music could appear slightly blurry. This should fix this issue.
Quiet hours (Focus assist)
Quiet hours becomes "Focus assist", and now, it has a new page in System. While Quiet hours has been a feature of Windows 10 for a long time, Focus assist is much more customizable. This will be very useful for performers using Power Music as you can now switch off notifications and reminders etc, very easily to stop interruptions while performing.
Storage
The Storage page, under the "Storage sense" section, has a new "Free up space now" link that allows you direct access to the page to delete temporary files and files left over from previous Windows installations. This more or less, replaces the Disk Cleanup option you used to get from the Properties page of a storage drive. Very useful if you are using a tablet with a 32GB SSD.
Ease of Access
In 1803, Ease of Access is getting numerous tweaks to make Windows easier to use depending on your requirements. This will be useful for visually impaired musicians using Power Music.
Diagnostics & feedback
The Diagnostics & feedback page now includes an option to review and delete the data that your device sends to Microsoft to improve the overall experience on Windows 10. (Worryingly IMHO) Microsoft also collects typing data to improve next word prediction, spelling collection, and auto correction. However, if you don't want the company collecting your typing data, you can now disable this option turning off the new Improve inking & typing recognition toggle switch. I think I will be doing that!!
So that's my pick of the changes you will find in 1803 (when it comes along).
I hope you found this useful and feel free to leave a comment.