A Review of Page Turners – Not the Human Variety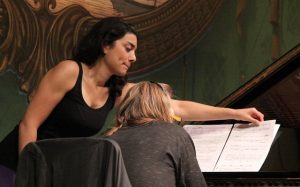 The art of being an efficient (human) page turner is a highly sought after skill for performing musicians, particularly those whose hands are occupied on a keyboard or keyboards. But not all musicians have a page turner.
I remember well the time a few years ago I attended a Christmas concert in the Kelvingrove Art Galleries in Glasgow, where Kevin Bowyer was manfully struggling with a large book of music on the piano, as he accompanied the choir singing carols. Watching the pages of the book slowly flipping over, as if in slow motion and then Kevin's antics at getting back to the page he was wanting to play was most amusing. I have to say that today Kevin is now a total convert to electronic music display and no longer has this nightmare.
So if you are thinking of moving to electronic music display or are already a user, I thought a short review of the current crop of (non-human) page turners might be helpful.  I am only reviewing ones I have personal experience of and the opinions expressed in this blog are mine. These pedals all work really well with Power Music. If you have other experiences with page turners please feel free to post a comment on this post.
Of course if you are using a device with a touchscreen – iPad, Windows tablet, all-in-one PC etc, there is always the option of just tapping or swiping the screen to turn the page. It still involves taking you hands off the instrument but the speed of page turning makes this a usable option.
However I want to have a look at a range of hands-free page turners. All page turners operate by sending keypresses to the software displaying the music. So it is important that the device you choose sends the correct page turning keypresses – these are usually page up/page down or arrow up/arrow down, but other keys are sometimes used.
Modern foot pedal page turners are of two distinct types:
USB cabled
No batteries required.
USB cable connected to the display device.
Plug and play, no driver software or pairing required.
Distance from pedal to PC limited to 5m without active USB extension.
Bluetooth wireless
No cables.
Battery powered, rechargeable or standard battery.
Require initial pairing with the device running the display software.
Be aware there are different Bluetooth standards which are not always compatible. The latest Low Energy, Bluetooth Smart 4.0 pedals will not work with a PC or tablet that has only Bluetooth 3. However a Bluetooth 3 pedal will work on devices that have Bluetooth 4.0 and up.  For Windows device you can always get a Bluetooth 4.0 USB "dongle" which will allow the use of these pedals.
Most Bluetooth pedals have a "sleep" mode where the pedal goes into a power-saving mode after about 30 minutes of inactivity.  A single tap to the pedal will instantly re-awaken it.
So here are some pedals to consider – they can all be found on the Cambron Software website.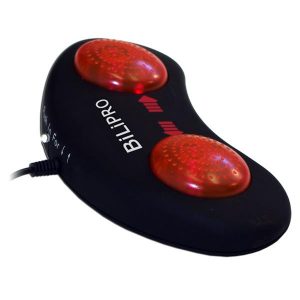 BiLiPRO £48
USB cabled
Very robust
Illuminated buttons
Not completely silent
Switchable between page up/down and arrow up/down
Very sturdy construction – Low cost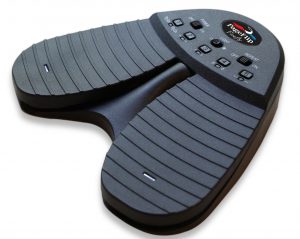 PageFlip Firefly £99
Bluetooth 3
Can also be connected using USB cable
Illuminated pedals – switchable
Easy to program keys using switches or Windows utility software
Additional 2 pedals can be plugged in via 3.5mm jack sockets
2 x AA batteries 200hrs continuous use per set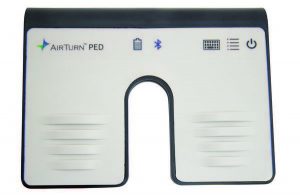 AirTurn PED £59
Bluetooth Smart 4.0
Very light weight, low profile
Pressure operated pedals
Button cell battery – lasting approx 6 months
Mode change button for different key presses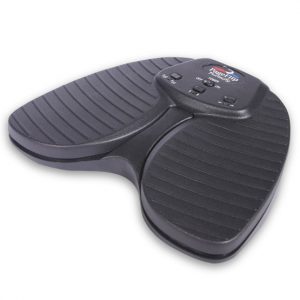 PageFlip Butterfly
NEW!

£79
Bluetooth 3.0
Easy to program key presses using switches – page up/down, arrow right/left and arrow up/down
2 x AA batteries 200hrs continuous use per set
Very sturdy construction
Replacement for the PageFlip Cicada
And Finally… It's not a foot pedal but is another way of controlling page turning.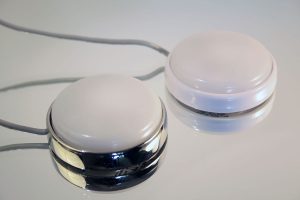 Programmable USB Button from £24
USB cable – plug and play
Can be programmed to any sequence of key presses using Windows Utility
Illuminated – programmable,  colour change when pressed
Great for organists
Airturn in the US supply a wide variety of Bluetooth pedals as well as the PED.
I hope you found this post useful. There are several other page turners out there. If you use one and would like to write about it please post a comment on this post.